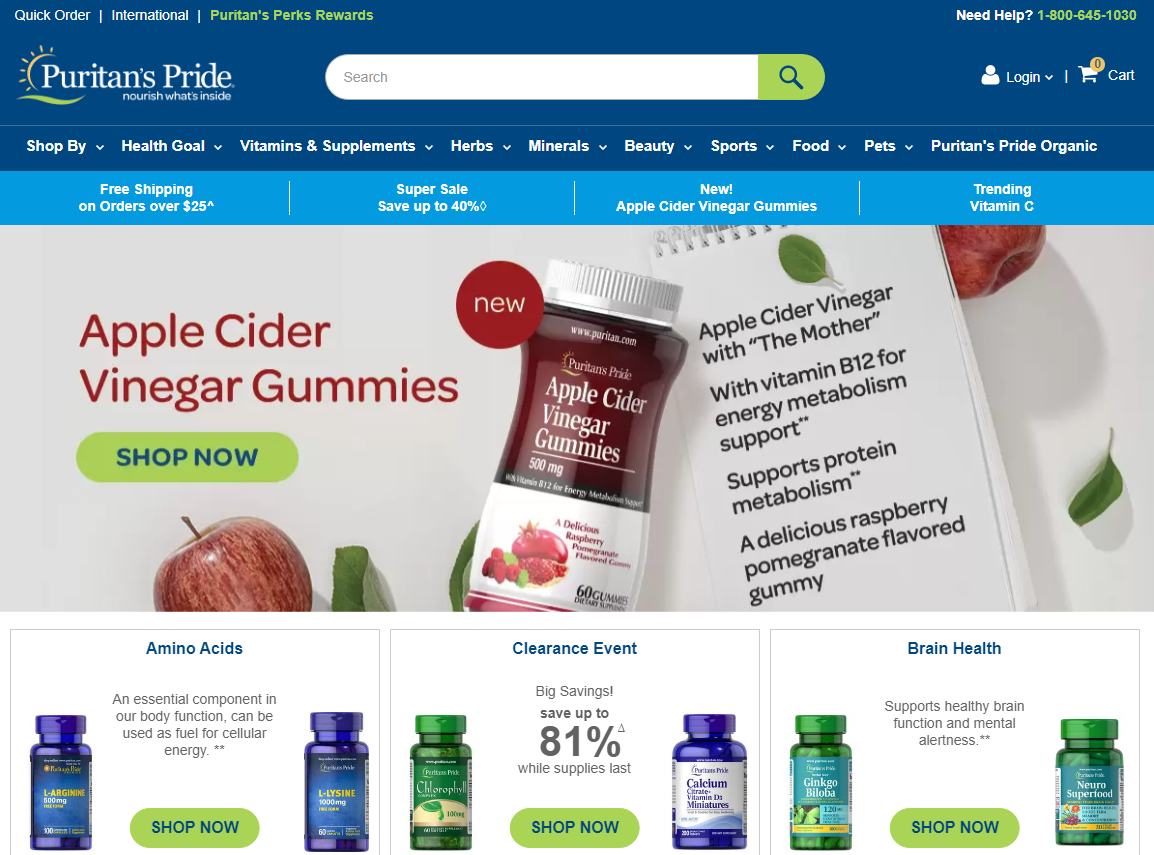 There are two major names in the healthy living category over the internet and they are Swanson Health Products and Vitacost. Both companies have a wide range of affordable products and they are worth taking a look at if you are trying to find a product to improve your life, help you achieve your dieting goals, or boost your muscle gain results. A quick comparison of the two companies will help you choose the best one for you particular needs.
Vitacost Overview
Vitacost is a natural company that promotes health and wellness through their selection of supplements, vitamins, natural foods, and health products. The website is laid out in easy to understand way and you should have no problem locating the health product that you are looking for.
A Vitacost promo code is often offered to visitors and finding one for yourself is a great way to save yourself some money when you first start dealing with the company.
Pros

• Easy categories

• Plenty of variety

• Herb and food products
Cons

• Less vitamin and mineral variety
Swanson Overview
Swanson Health Products is a specialized company that has a very impressive selection of vitamins and supplements to choose from. If you are looking for a supplement or a vitamin to enhance your diet and your health, they are a great provider to take a look at. Not only do they have just about every kind of supplement that you can think of but they are affordable as well.
If you are looking for a specific kind of supplement but you aren't too picky about the brand you can often save yourself a great deal of money in their deals section of the website.
Pros

• Huge selection of vitamins and minerals

• Sort by brands

• Site provides useful health information
Cons

• Limited to only vitamins and minerals

• Less focused categories

• Overwhelming amount of supplements to choose from
Major Differences Between the Two
Swanson focuses on Vitamins and Supplements almost entirely while Vitacost branches out into other areas as well such as natural food, pet supplements, and natural baby products. If you are interested in purely supplements, you may be better off with Swanson while Vitacost can provide you with all of the additional products to choose from as well.
Similarities
One of the main similarities between the two companies is that they both offer a sales page for their customers. That means that upon entering either of the company sites you can find the products that are being offered at significant discount rates (like a clearance section at your local store) and buy from those discounted products first before paying full price for other items. They both provide a great money saving opportunity for customers.
Both of these websites are useful for finding health products to improve your life. Your specific needs should dictate which site is better for you and you can even shop at both of the stores to get the best of both worlds and stop worrying about figuring out which is the better of the two.
prev postGreat Ideas for a Fund-Raising Baby Shower
next postHow to Teach the Reading Element – Sequencing