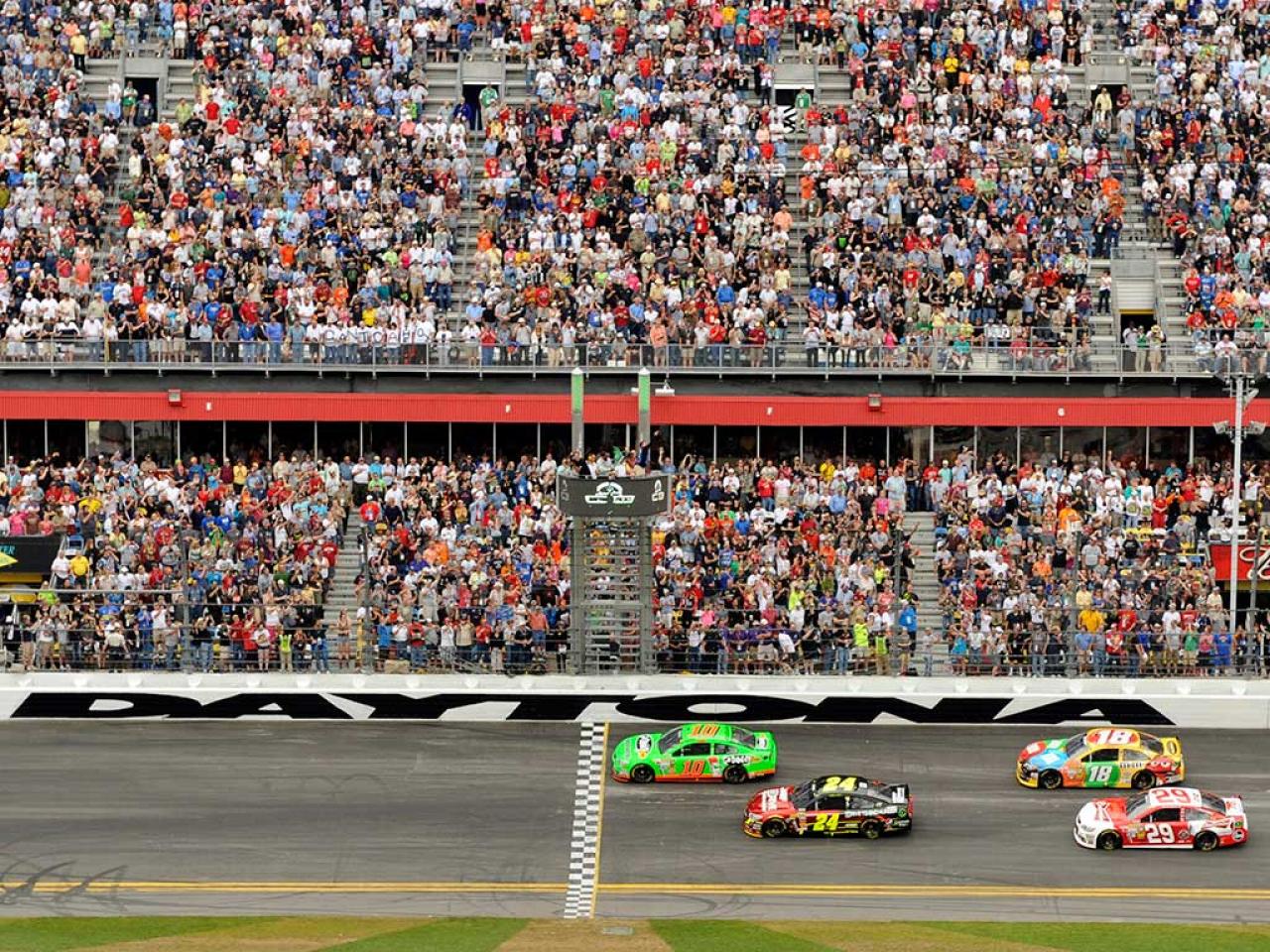 NASCAR Races – Ever Been?
So what is all the hype about NASCAR racing anyway?
Well, if you have never been, you don't know what you are missing!
Sure professional baseball, football and basketball are great sporting events to attend in person, but nothing compares to the thrills and excitement of a live stock car race event! There is simply no other sporting event on earth that can compare to the sights and sounds of racing!
Feel The Need For Speed At The NASCAR Races
When you feel the thunderous roar of 43 high – powered stock cars bunched together racing past you at speeds of over 200 mph, it is simply exhilarating! It is no wonder the premier race series is the number one spectator sport in North America. At these race events, it is not unusual to see over 150,000 people packing the stands and as much as 250,000 at some top events held in the United States.
Where else will you find fans in numbers as great as these?
One of the biggest reasons for such a huge fan base is unlike other typical sports events you do not have to be a devoted fan to truly enjoy the races. People of all ages, children to seniors attend and enjoy the races each and every week throughout the season.
Why you ask?
NASCAR Racing Is A Fan Friendly Sport
The biggest reason is that this is a 'fan friendly' sport like no other in existence. This is a professional sport where drivers and fans interact with each other constantly both on and off the track. During the race you can even listen to your favorite drivers talking with crew members on race scanners. You can't do that at a football game!
When you attend a live racing event, it really is 'an event'! One that is geared for the whole family and not just for a race fan. There is all kinds of on and off track entertainment both before and after the races. Enjoy live musical entertainment from top recording artists, static displays, games for everyone to participate in, live TV broadcasts and so much more for everyone to enjoy at the race track.
The fans, the drivers, the sites, the smells, the sounds of attending a live NASCAR race is like no other you will ever experience!
The sport has become so large over the years, there is sure to be a sanctioned NASCAR race weekend that will fit into your holiday plans somewhere in North America. Some of the most beautiful race tracks in the North America are located in some of the most visited Cities around, making it easy to plan attending a race event around your family holiday, no matter where in the world you live.
You can even take that Las Vegas family vacation and attend a race at the same time!
Whether you and your family are visiting the United States, Canada and even Mexico, you are sure to find a stock car race that is definitely worth attending!
Start planning your next vacation around a NASCAR race event today!
Safe Travels!
Robert
prev postThe Most Famous Gifts in History
next postProven Methods To Stop Your Child From Breastfeeding