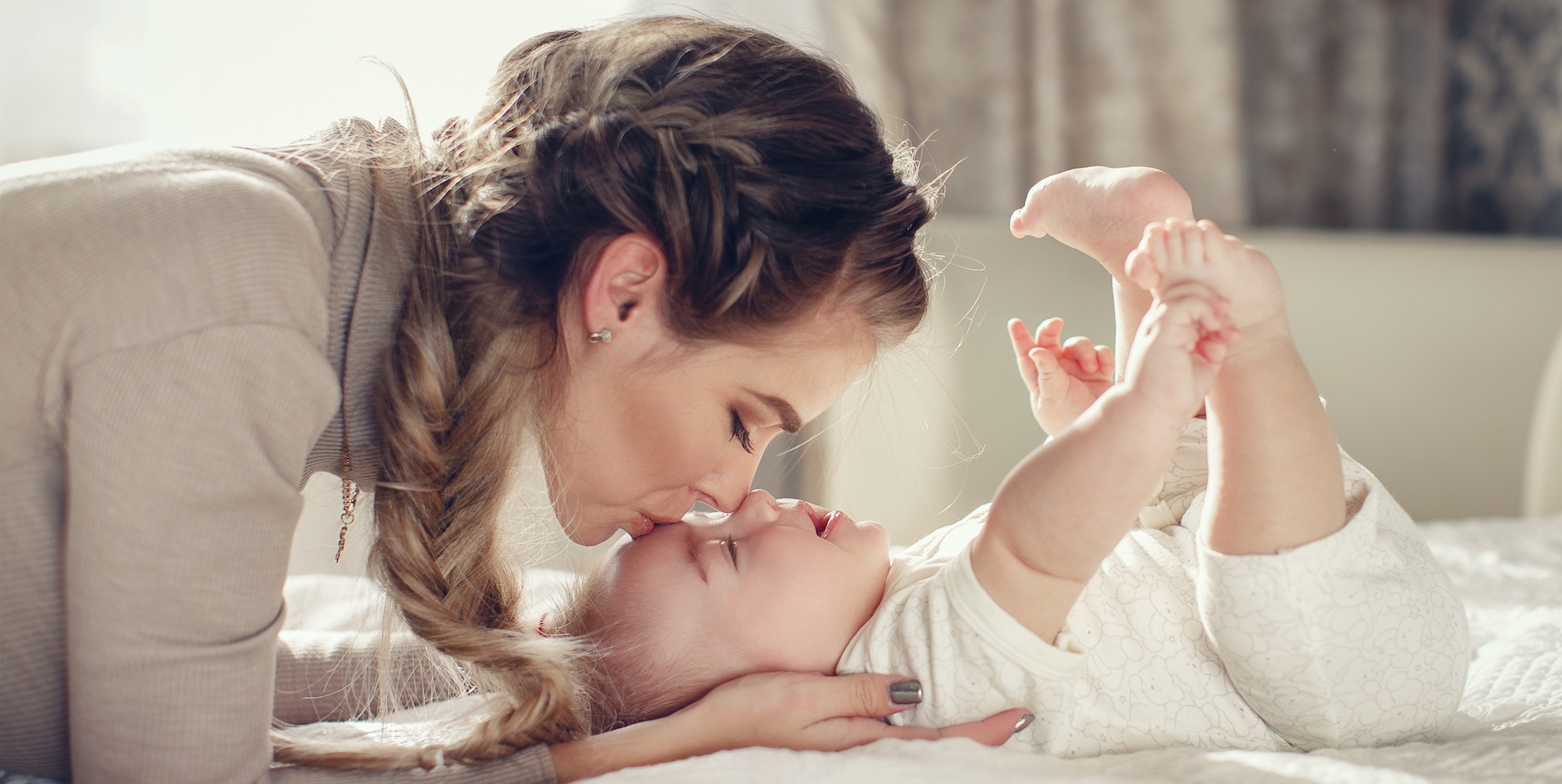 Parenting brings its own set of challenges and you will have to face them every single day. Then again, if you are a new parent, you will be more apprehensive and will have tons of things to think about. Let us be honest, motherhood is tough and one of the phases that you have to go through is of breastfeeding. We would like to congratulate you if you are past that stage. It takes a lot of dedication, commitment and patience to breastfeed your child. Now, cut to the other part, you need to stop them from breastfeeding. Now, you question would be – How to stop your child from breastfeeding? Don't worry, as we have got covered and composed a rundown for this. Feel free to go through this list, if you want to make it easy.
What Is The Appropriate To Stop Your Child From Breastfeeding?
World Health Organization (WHO) would advise mommies to slowly stop breastfeeding from 6 months on. In some cases, speaking from personal experience, doctors recommend 8 months the right age. To tell you the truth, it is totally up to you, but you may have a window till 2 years. Your baby starts solid foods within this time and you should not be worried about this at all.
How To Stop Your Child From Breastfeeding?
There are no written set of rule to follow for this and we know you are doing a great job already. This should not be that hard for you and you can do it on your own. We have a few pointers that you can rely on to make it easy.
Emotional control – The first toll will be on you, mommy, as you know the days of a physical connection with your child are coming to an end. Most mums would get apprehensive, but remember you are the only one that will make them strong, practical and stable. You got to do it and there is nothing stopping it.
Replace – The next thing to do is to find a replacement, like you may not want to breastfeed, but can serve the breast milk in a bottle or a glass. Okay, this happens to be the right time to introduce them to a glass instead of a bottle. Did you know that children as young as 4 months can be trained for drinking from a glass? You may introduce your baby to cow milk, formula (as per doctor's advice) and of course, solid food.
No more on-demand feeding – All mother-baby relationships are unique. By this age, little children will have adjusted to a routine and may expect feeding sessions at set intervals, like during nap times, bed times or walking. You need to stop this and tenderly let them know no. However, offer the substitute (as mentioned above) that you have distinguished and promise them that you will tend them before their sleepie-weepie time.
Make some changes – For example, change the feeding room, as babies get comfortable with their surroundings. Making a change in their environment may help them learn faster. All babies are different and you must try this with your baby. Hug them, comfort them and love even more during this change. Play with them to ease the process and they will not feel like that they are missing out on something.
Talk to your baby – No worries, your toddler can comprehend a ton of things. Again, if they have reached the age of a preschooler, they can be logically explained as well. So, talk to your kid regularly about how breastfeeding is for little babies and they are growing up. Tell them that soon there will be a period that they will never again be permitted to breastfeed anymore.
Nursing times to be shortened – This is another method that can help you stop them your baby from baby from breastfeeding. This will help your child also to adjust emotionally to this major change that is to follow.
Will It Affect Their Nutrition?
One of the primary things you're most likely worried about at the possibility of weaning your baby is their food. It's difficult to know how much nourishment they usually get from all the time. Notwithstanding, what you should center around is ensuring that you're putting forth bounty extra calories for the duration of the day when you're weaning your tyke. Certainly, breastfeeding gives your youngster a lot of extra calories, supplements, and fat (source). As you put a stop on this a nourishment source, you'll have to ensure your kid is accepting those things through the sustenance that you offer.
In any case, don't get so made up for lost time in following your youngster's food as that will make you insane. One day they may not eat anything, the next they may eat like an adult. Rather, focus on nutritional food the whole week. Kids are astounding and they will eat what they require; your activity is just to make an assortment of nourishments accessible at normal interims and their activity is to choose whether to eat, and the amount they'd like.
Will It Affect Their Development By Any Chance?
For babies, customs and schedules give them a suspicion that all is good, as per their experience. For your breastfeeding baby, nursing may have progressed toward becoming piece of this routine. Subsequently, it's essential to comprehend that as you wean you should figure out how to strengthen their requirement for security in the wake of breastfeeding has been stopped.
You know your youngster best; pick something that they will appreciate and that will help comfort them. It is likewise useful that, at this age, your tyke is still effortlessly occupied (source). This implies when your youngster ends up irritate about not being allowed to nurture, diversion by substitution can be an extraordinary system to pacify them. This is just part of their development, it has to happen and you will notice a positive change in your child.
Conclusion:
It is not that simple to find all the answers for How to stop your child from breastfeeding. Don't worry, take it easy and invest pragmatically. There is no point buying things you may not require for long. No one can teach you this and you better be on your own for this. We have provided you with an outline of things, but that does not mean you have to stick to them only. Get creative and train them the way you want to, as you know what best works for your baby.
prev postNASCAR Races Are Great For The Entire Family
next postTraditional Toys V Electronic Toys